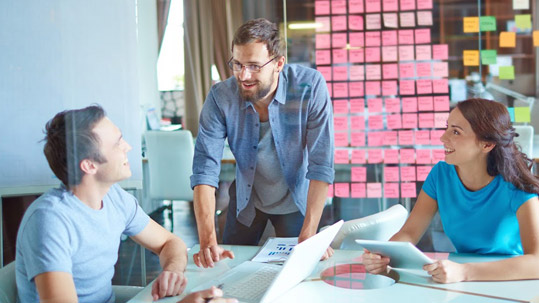 01 Jun

Instructional Design Training

This two-day workshop is a comprehensive introduction to instructional design for established education and training providers. It covers all the stages involved in creating motivational elearning courses, from analysing training needs to choosing the right tools to create a course. The workshop will step through practical examples in designing and building interactive courses which capture learners' attention.

The first day of the workshop will focus on applying key instructional methods to design courses for how people learn. Participants will learn how to develop their ideas using storyboards; how to create, structure and present content in an engaging way; and how to test learners' knowledge with effective assessments. By the end of the first session, participants will have begun preparing the first draft of their storyboard. They will then have a chance to continue their storyboard independently before returning for the second session, which will be structured as a trouble-shooting workshop.
Learning Objectives
After completing this workshop, participants will be able to:
Compare different eLearning technologies to determine the tools most appropriate to their needs.
Plan an effective project by applying the ADDIE model to course development.
Analyse learners' needs in order to determine the course objectives.
Develop ideas by creating a storyboard.
Demonstrate an understanding of key instructional design methods.
Describe practical examples of how eLearning methodologies can be applied effectively in a course.
Prepare and present content in such a way that enables learners to retain information.
Increase the level of interactivity in a course to boost learners' engagement and motivation.
Design effective assessments to test learners' knowledge.
Evaluate a course to identify weaknesses and to make improvements.
Course Outline
Day 1
eLearning and Instructional Design
eLearning Technologies
Instructional Methods
Building a Course
Analyse, Design, Develop, Implement, Evaluate: The Design Process
Analysing Learner Needs
Writing, Structuring and Presenting Content
Creating Interactive Courses
Evaluating Courses
Quality Assurance
Working Together
Additional Resources
Day 2
Participants will continue to work on their storyboards under guidance from the workshop facilitator. The session will be structured as a practical trouble-shooting workshop. Participants will be introduced to some practical examples of instructional design, but thy will also be able to discuss any problems or queries they have encountered in their own work since the first session.